September the 16th between 0900z and 1700z Lisbon will be fully staffed for this year's RealOps edition.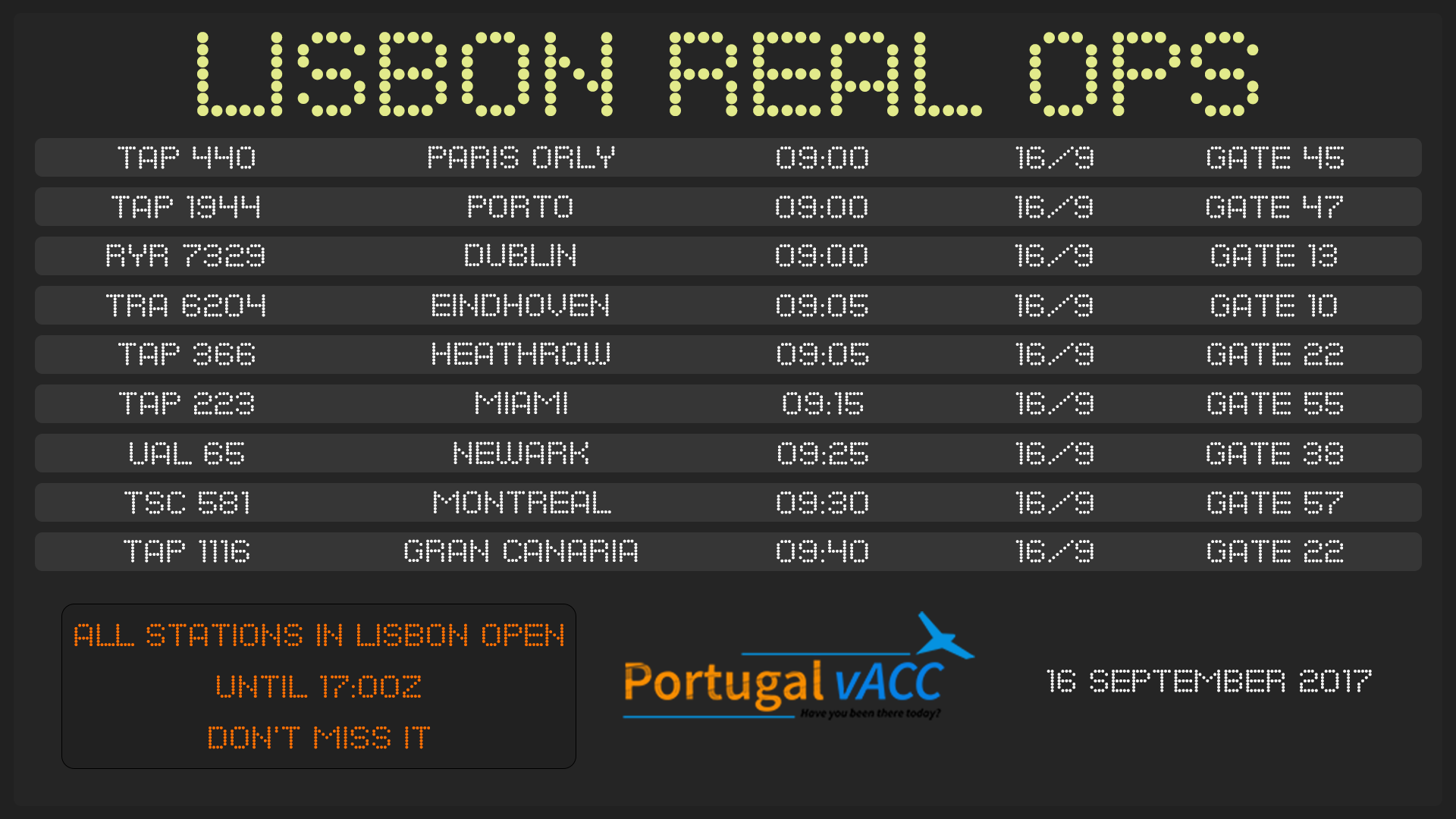 Starts: 2017-09-16 09:00:00 UTC; Ends: 2017-09-16 17:00:00 UTC;
Airports: LPPT
Organized by: vACC Portugal
Description:
This year's Lisbon RealOps will be held on Saturday September the 16th, between 0900z and 1700z.

Lisbon will be fully staffed and ready for your arrival or departure. Over 250 flights are available, ranging from short 30 minute hops to long 8 hour inter-continental flights.

Bookings are available on http://realops.portugal-vacc.org/ .

Be advised that whilst non booked flights are still more than welcome to join us they might incur in some delay, as booked flights take priority.

Regarding airport scenery there is both a free and payware recommendation. For a payware option we recommend Aerosoft Mega Airport Lisbon V2. For freeware Ray Smith's Lisbon, available on AVSIM, takes the cake.

All charts are available at http://charts.portugal-vacc.org/#LPPT .

Last, but not least, a LPPT Briefing Document is available here.


We are looking forward to seeing you fly from our beautiful and sunny Lisbon to everywhere in the world!